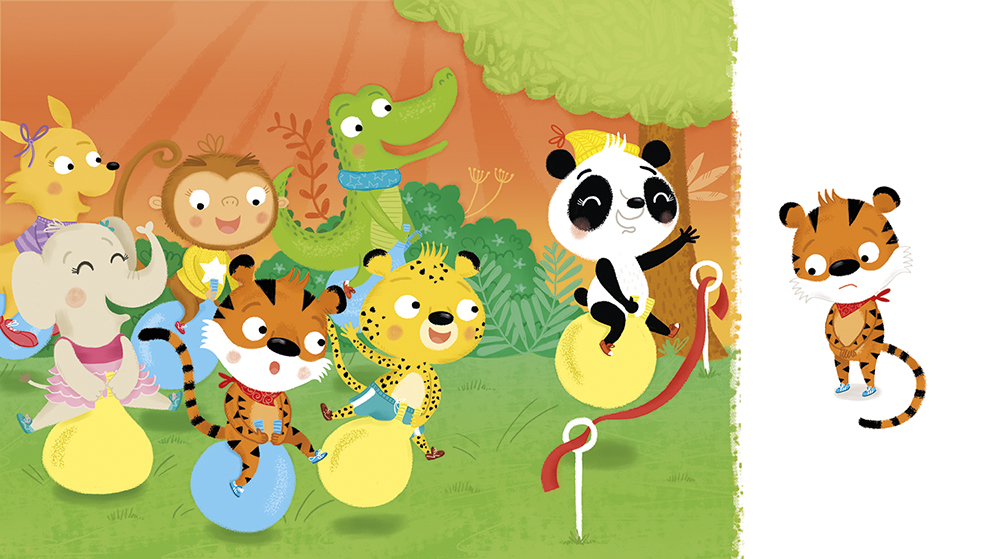 Gold Medal Me!
Published by Scholastic Press in March 2016.
Asda's Picture Book of the Month June 2016.
This winning picture book comes with a shiny plastic gold medal, perfect for children to enact their very own medal ceremonies. Toby the tiger can't wait for Sports Day - he's going to have lots of fun playing games and running races. Best of all, Miss Meadow has a whole table of gold medals to give out. But when Toby doesn't win any races, how will he get a gold medal? Luckily, it's the taking part that counts and Toby goes home proudly with his new gold medal.